Welcome to Phuket.
I'm Kot from over 15 years experiences and decided to share my knowledge to provide a good excursions for you, the visitors those come to visit Phuket and make your trips being wonderful and memorable.
My website provide you the best travel deals with the best quality tours, which including airport transfer with experienced driver & comfortable vehicle, sightseeing, Islands tour , Adventure tour that are suitable for singles, groups and families .
With my service not only you are my customers but caring you as you are our friends & family members. Let me guide you and show you our wonderful Phuket Island.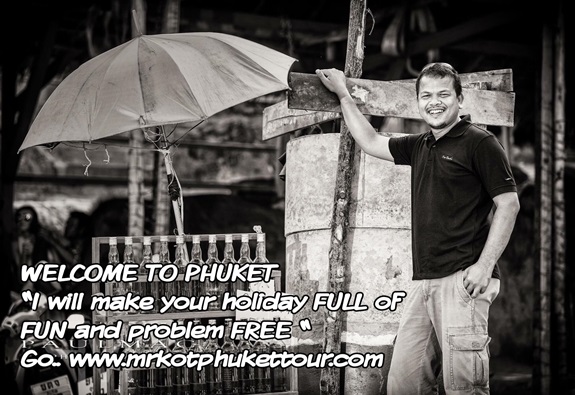 TripAdvisor Traveler Rating

Based on 66 traveler reviews
TripAdvisor Ranking #42 of 175 Boat Tours & Water Sports in Phuket Town
Most Recent Traveler Reviews
© 2018 TripAdvisor LLC