Welcome to Thailand. Welcome to Phuket. Welcome and Travel With Me!
I'm Kot and Phuket is my home; a home where i have welcomed and shown thousands of visitors from all around the world with pride and world famous Thai hospitality for the last 15 years.
Whether you're new to Phuket or a regular visitor you'll find that my services, professionalism and friendly style will make your stay in Phuket a little closer to being perfect! From airport transfers to island hopping, from snorkeling to having the best grilled snapper, I'm here to personally show you how, when and why. Your satisfaction, safety and your very successful holiday is my only aim.
When you choose to book my services, you can do so with full confidence because our company is a proud member of The Tourist Authority of Thailand with our official Membership License No. 34/01299.
So don't just read it in a magazine or listen to your friends talk about the legendary hospitality in the land of Smiles , come and experience it yourself when you Travel with Me !
About me
All Tours
Best Holiday Packages
When you're taking the holiday of a lifetime you need to choose an tour agent you can trust and on good hand and We are proud to offer great quality tours and value for money in our tours service.
We carefully selecting and organizing only the best travel deals with the best quality Tours, Activities, Shows, holiday packages and airport transfer.
"Your Smiles are our pride!"
We look forward to welcoming you and showing you the wonderful Phuket Island.
"Best tour guide in Phuket and absolute champion bloke!"
March 20, 2018 – A TripAdvisor Traveler
Read 61 reviews of Travel with Me by Mr.Kot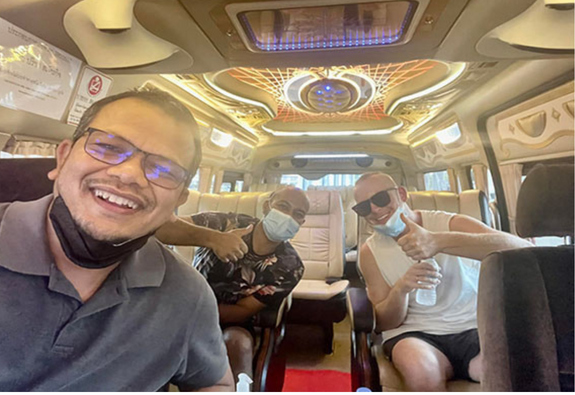 Phuket Airport Transfers
Tripadvisor Traveler Rating
Tripadvisor Ranking
#40 of 236 Boat Tours & Water Sports in Phuket Town